A caregiver is rarely "ready" to start taking care of someone battling an illness. And sadly, stroke doesn't announce itself with enough time to prepare yourself as a caregiver.
In some way, Dawn had been preparing for this role for many years. Her husband, Daran, had suffered Guillain Barre Syndrome 18 years ago and survived Stage 4 Cancer from 10 years ago. They had been through treatments, therapies, recoveries, and everything that cancer entails.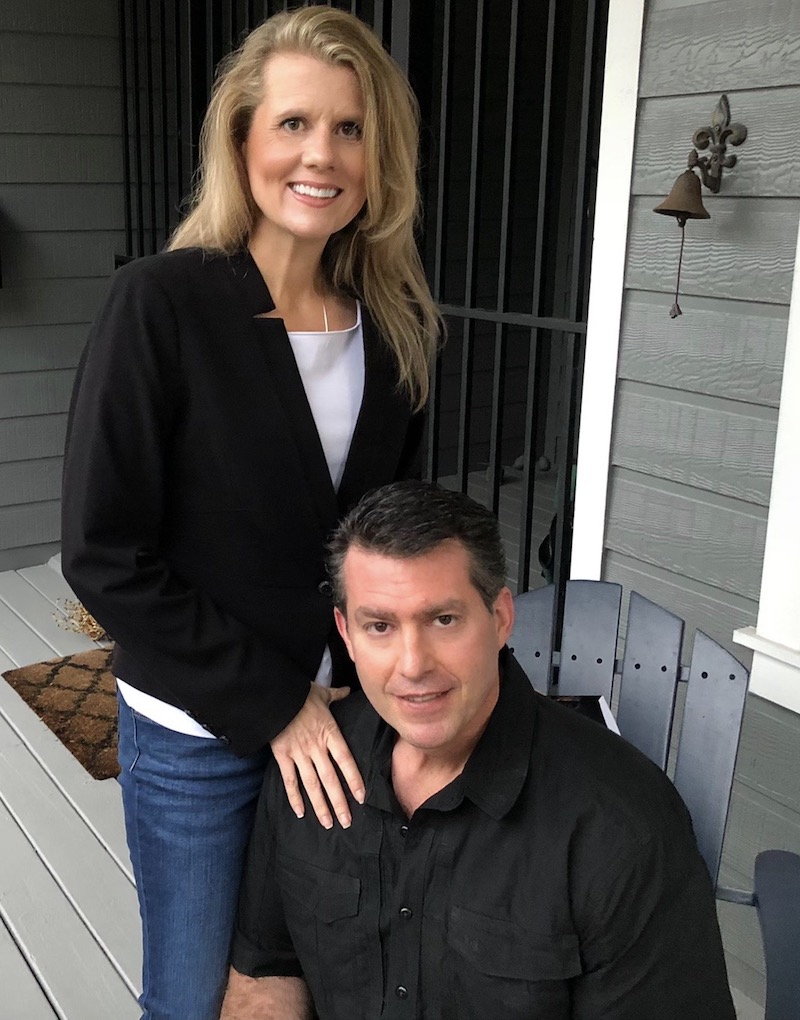 It was on November 26, 2019, when Daran suffered an ischemic stroke while at home. Around 3:30pm, Daran was unable to speak and had trouble walking. Dawn's uncle Randy was with Daran at the time, he realized those were stroke symptoms and called 911 immediately. The ambulance was there within 15 minutes.
Living in Houston, Texas, Daran had an extensive network of excellent hospitals and was able to be treated as soon as he got to the hospital. Treating strokes within a two-hour period after it's diagnosed is essential to saving that person's life, and reducing the effects of the stroke (aphasia, paralysis, spasticity, etc.). Daran had to have surgery to remove the clot in his artery, yet the right side of body was paralyzed which meant significant physical rehabilitation.
Dawn has shared this story with us along with some important pieces of advice that might help other caregivers needing some guidance or support. We asked Dawn three questions:
What are three tips or pieces of advice you can give to those caring for a stroke survivor?
Care Coach

Yes, as a caregiver you're meant to ensure the person you're caring for takes their medicine, gets to the bathroom and eats all meals. But there's power in acting as a coach — motivate and encourage them, let them know you're in it with them and they're not alone. Think about how to communicate your commitment to them, and establish goals and boundaries for your role as a Care Coach.
Remove your ego from the situation

Asking for help is not weak. Asking for help from family and friends is what will help you be a better Care Coach for the person you're caring for. Rally those around you to help out; whether it's cleaning the house once a week, running to the grocery store to pick up a meal, or anything you may need — reach out and ask for help. Everyone is willing to help.
Celebrate, even the little things

Stroke recovery can seem never-ending, so it's important to set milestones and celebrate them, however small they may be or seem. New movements, new strength, a new word, a new memory — those are all things that are worth celebrating.
How have you stayed mentally and physically healthy while caring for your husband?
Keeping the faith

I have personally found prayer and faith to help me through Daran's recovery. It has helped me found ways to be grateful, call upon others to pray for me when I'm exhausted, and set things in perspective to stay positive and motivated.

Self-preservation

Find something that makes you feel good, do something for YOU. Being kind to yourself goes a very long way, so make sure you take time out of your day to think about how you're taking care of yourself.

Organization

Information is power and when that information is organized, you are unstoppable. I made sure I knew all of Daran's medical history, every medication he took, documented advances in his recovery and new symptoms, and kept it all organized. As a Care Coach I am an advocate for Daran so I needed to be ready and willing to make decisions for him.
The COVID-19 pandemic has changed all of our lives and challenged us like never before; can you share something you learned during this time?
Daran's stroke occurred on November 26, 2019. He was rendered 100% paralyzed on his right side and couldn't speak for months. He was hospitalized in ICU and inpatient rehab for 24 days post-stroke. When he was released, it was just before Christmas. I had no idea what that impact would be on me and tried to continue going at my usual pace unsuccessfully. It was like I was trying to think through mud and the usual easy tasks took me 5000 times longer than they typically would have.
I don't say this lightly. Many people have lost their lives and livelihoods because of the pandemic. However, when the entire world stopped in late March 2020 and continued through these past nine months, the COVID Gift to Daran and me was that it gave us the space and time to heal.
---
Through the ups and downs of post-stroke recovery, Dawn was inspired to share her story with others in hopes of making a difference in someone's life. Caregiving can be lonely, but you are not alone. There is a large community of people like Dawn who have built up their resilience and learned valuable lessons, who are willing to share their stories, provide guidance and support, and encourage others who are caregiving a stroke survivor.
You can find Dawn's Book Armored on Amazon or by clicking here.