My name is Gabriela and I survived a massive sinus vein thrombosis that left me paralyzed on my right side immediately after the stroke. I spent a few weeks in ICU, over a month in the hospital, and then another four months in an intensive rehabilitation program in the UK (that's me in the picture — Abbey Road Studio was nearby; one of my first post-stroke walks!).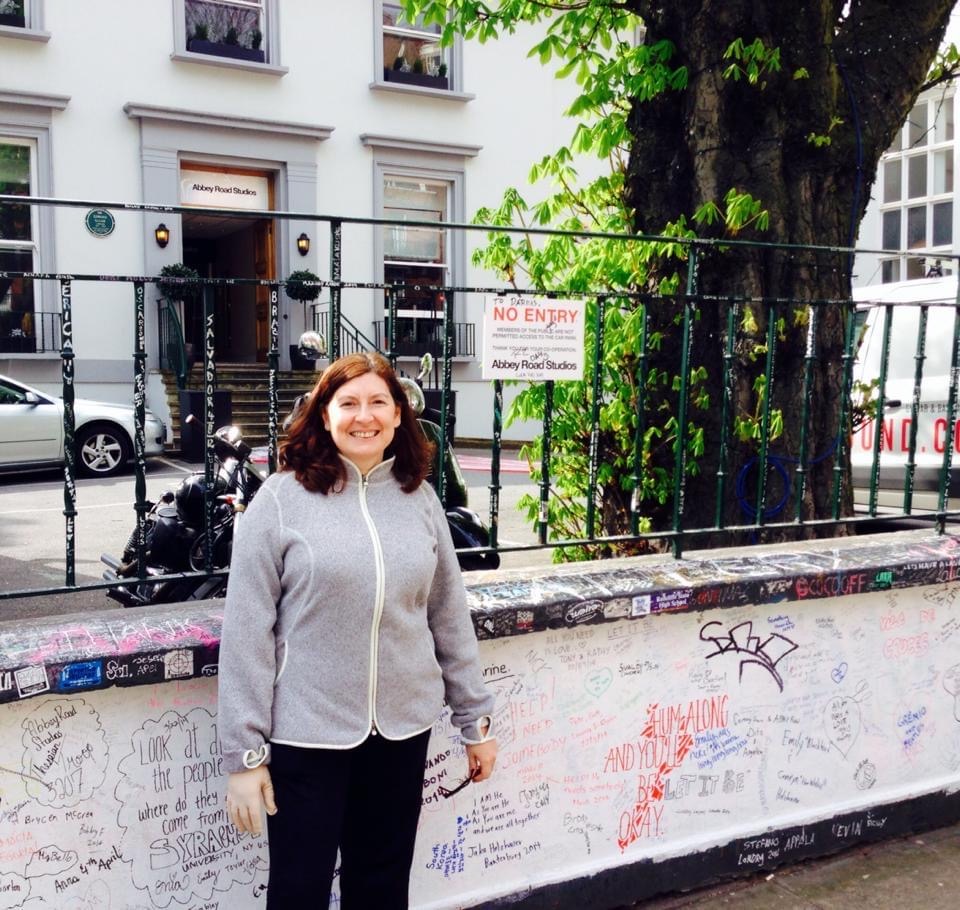 Besides having to learn to walk and use my right arm again, I developed other issues such as double vision, swallowing difficulties, impaired pronunciation and mild executive functions alterations. Most of these other issues were rehabilitated within the first 6 months or so; however there are some issues I am still working on — 7 years after my stroke.
I was lucky enough to have great health insurance, a very flexible boss, a great support network of family, friends, coworkers, and a medical team dedicated to my recovery. Stroke rehabilitation starts when you step into the hospital — there's no time to waste.
After my brother suffered an extended ischemic stroke, I realized there are not many stroke resources where common people, patients and caregivers can get information on stroke recovery in a simple direct way. Thus, the Stroke Foundation was born to provide accurate, scientifically based information that may add in the recovery of stroke survivors and support family and caregivers.
We hope to share stories of resilience, useful tips for physical and mental wellbeing, and share important information on stroke recovery with the support of medical professionals from around the world.